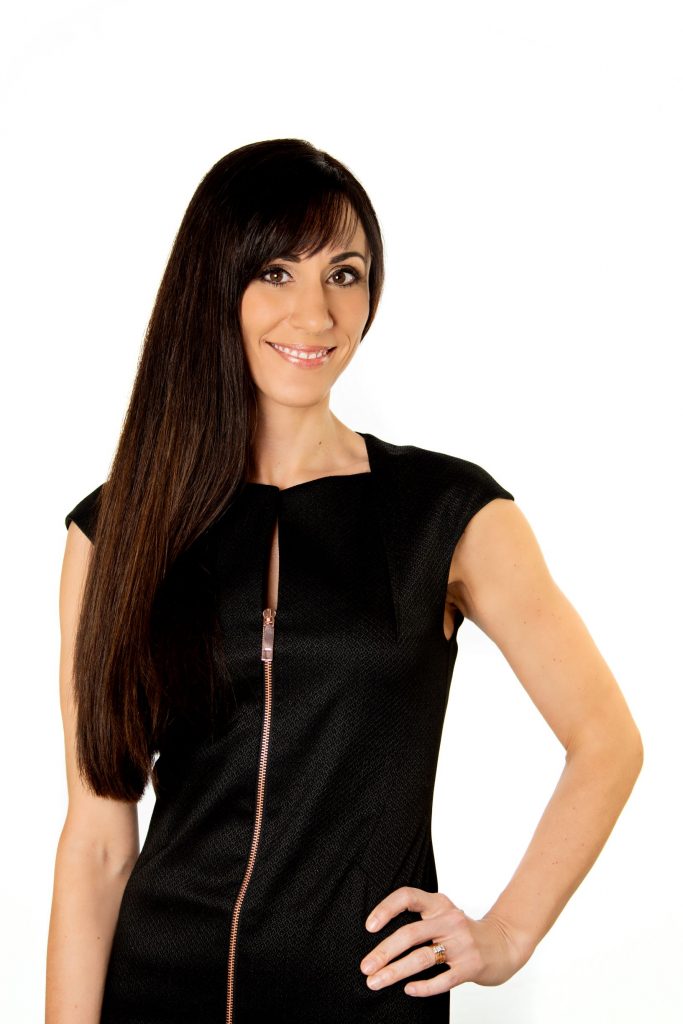 Kristin was raised in the Edmonton area, graduating from the International Baccalaureate program at Salisbury Composite High in Sherwood Park. She then went on to complete her Bachelor of Commerce degree from the University of Alberta and immediately started articling with a medium sized local firm. Three years later, after completing the "CA school of business training program" she wrote the excruciating Chartered Accountant exam in September of 2005 and received the official title of "CA" in February 2006. Kristin made the transition shortly after to work for a Public Company, but quickly realized her passion was in helping entrepreneurs grow and navigate the financial intricacies of owning a successful business.
Kristin joined APP in January 2009 as a contractor and became a partner with Dwayne in January 2016. "Each and every client should be made to feel like they are your most important client" – Kristin truly enjoys working with clients at each point in their journey.
Above all else, Kristin's heart is her 2 children, Brooke and Caleb, and husband, Kevin. Balancing a busy career and an even busier family definitely comes with its challenges but has been extremely rewarding! She loves volunteering in her children's schools (prior to COVID) and working with her husband in several businesses. A fearless leader at heart, she truly understands the importance of inspiring others by example. A couple fun facts about Kristin – she loves white water rafting and has conquered the Kicking Horse River, enjoys crazy rides (the SlingShot was a highlight) and has 2 dogs, 2 cats and a horse. She is still working on convincing her husband that they also need a pig to round out the family!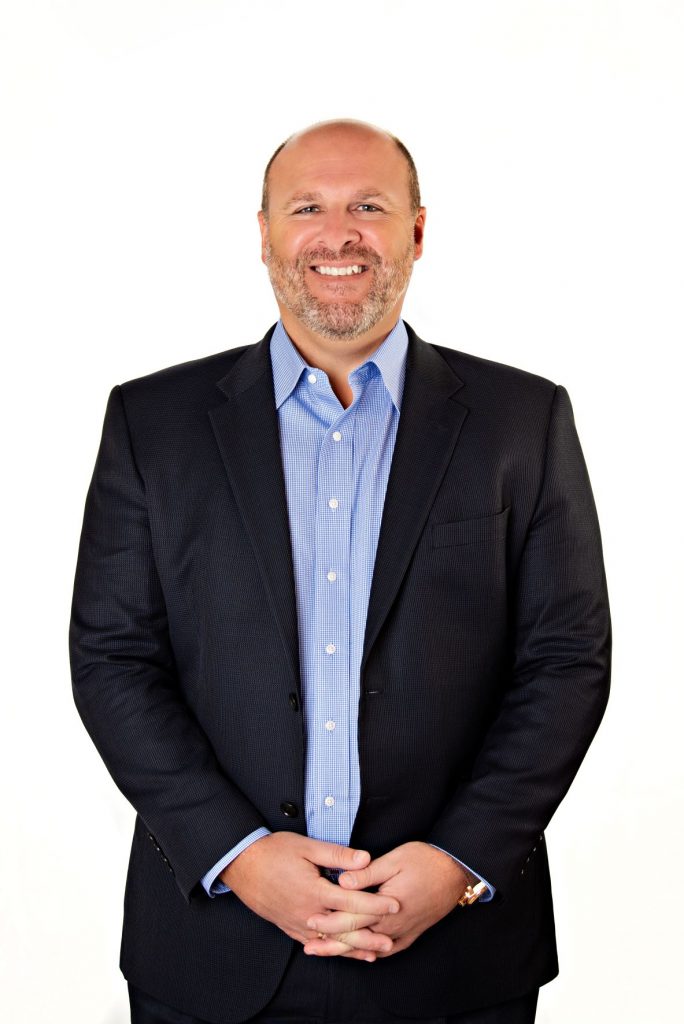 Dwayne Pohranychny | Partner
Dwayne is a northern Alberta boy who has lived most of his adult life in Edmonton. A fun fact about Dwayne is that he started his post-secondary career wanting to be a pharmacist; however, after one year of Chemistry and Pharmacology courses, he quickly discovered that was not the career for him.  After growing up around private business in his early life he switched gears and went into a business program with a major in accounting…he found his true passion.
He started his professional career as an articling student with one of the large national accounting firms in Edmonton and after 2 years working for the large firm, he, along with some of the senior people he was working with, joined a smaller local accounting firm.  After going through the very tough CA program, he received his Chartered Accountants (now CPA) designation in 1998 and later that year became a partner in a prominent local Edmonton firm.  In 2003, Dwayne left public practice to become the CFO of one of his previous clients after 1 year of industry. He once again realized that public practice accounting was where his passion was. Dwayne has now received a CPA Fellowship Award, this is a huge accomplishment and now holds the title of an FCPA.
Dwayne and now retired partner of APP, Keshav Pareek, started APP in January 2005.  Since then, APP has transformed into the firm it is today.  Dwayne and Kristin firmly believe in excellent client service which is why they make a great team!
Dwayne is married to his high school sweetheart Gaylene, and they have 2 adult children Logan and Brennan.  Maybe just maybe, Logan will get his CPA designation and Brennan may follow in his parents' footsteps of being an entrepreneur.  Gaylene and Dwayne are partners in several businesses including restaurants, asset leasing company etc.  This type of experience allows Dwayne to bring a different perspective to the clients APP serves as he has been, and is on, their side of the table!  Dwayne has volunteered for many organizations over the years. One of his favorites was the 7 years he spent as the Standing Finance Committee representative and Finance Director for the Canadian region of the Entrepreneurs Organization (EO).  Dwayne and Gaylene are avid golfers and play whenever they have a chance!
Dwayne loves muscle cars, just ask him about Camaros, and he loves everything about golf and yes it is more exciting to watch the pros on TV then to watch grass grow as some people think.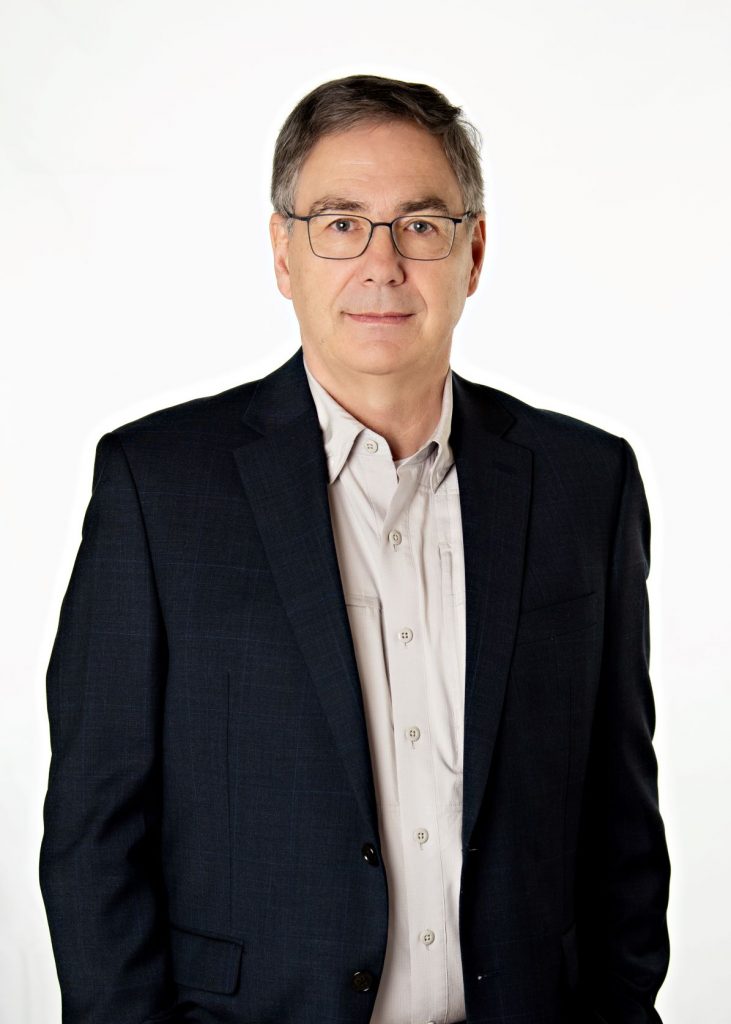 Richard was born and raised in Montreal. In the days before iPhones and the internet, outdoor sports was everything. Richard and his friends spent endless hours in rinks and ballparks., and watched the Canadiens win the Stanley Cup seemingly every other year. Sensing an opportunity in the west, he moved to Calgary where he finished his studies and then articled with the "blue bloods" at Clarkson Gordon, where he had to ditch his beloved brown suit after being informed by the partners that "brown is for farmers." He chose to be an accountant when, as a wayward youth, he often found that his debits didn't equal his credits.
Obtaining his CPA, and seeking further adventures, he moved his young family north to Hay River, Northwest Territories. For many happy years his purple truck, fishing rod and rubber boots in back, could be seen driving the audit circuit around Great Slave Lake. Educating his three children compelled a move back to Edmonton, where he eventually joined the APP family. He acts as tax manager and serves as a mentor to younger staff, offering up wisdoms such as "try typing your question into Google" and "accounting is only boring when it's done right."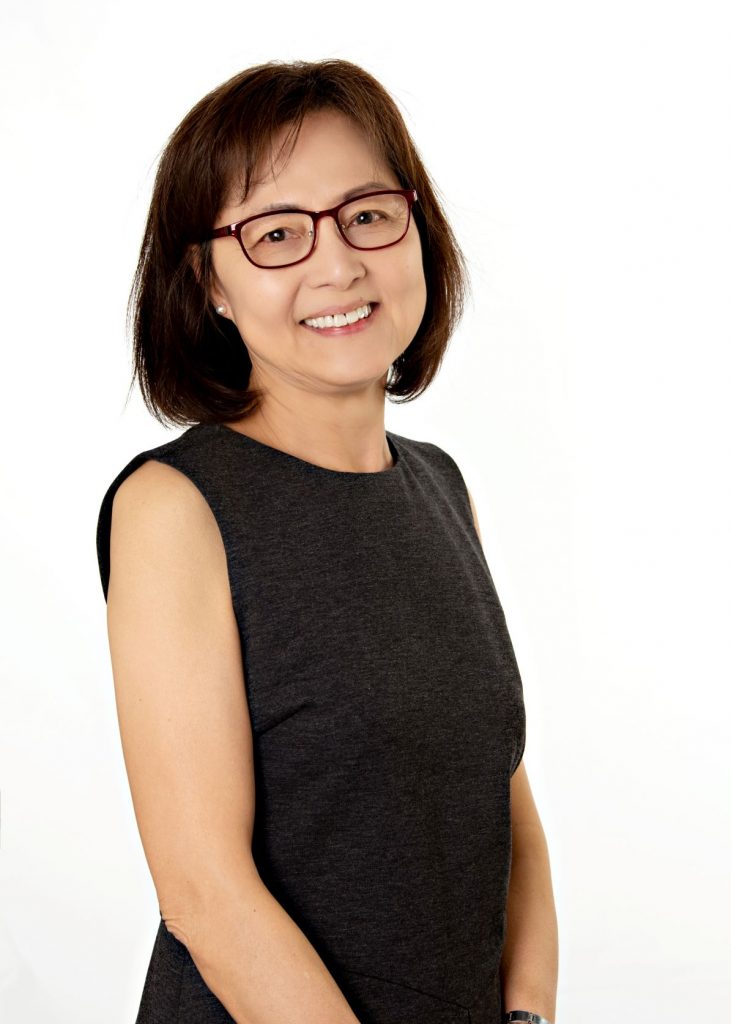 Most of Amy's career life has been in public accounting. She has had the opportunity to practice in regional and international firms located in Ontario, Saskatchewan, Hong Kong, and Alberta. Amy enjoys working with entrepreneurs in various industries and contributing her knowledge and in-depth experience to their advancement and success.
In her spare time, Amy volunteers her financial expertise to her parish.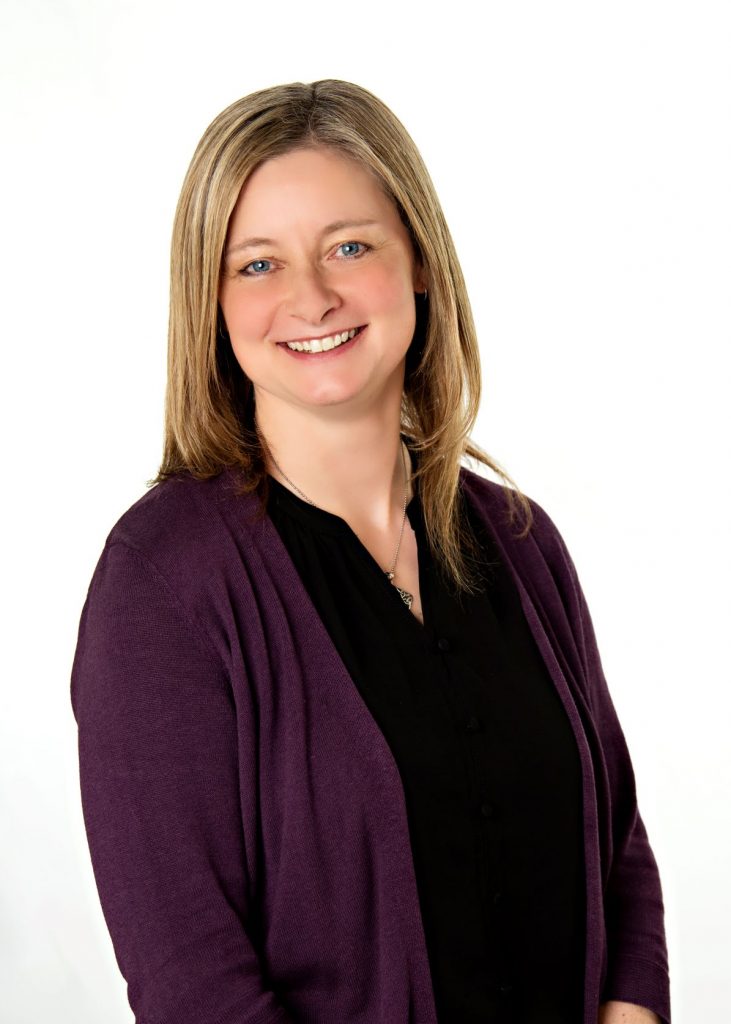 Theresa grew up in Morinville and has lived in Edmonton for nearly 18 years. She attended the University of Alberta and took a Bachelor of Arts in Psychology and Sociology. She ended up wanting a different career path and chose to attend the Northern Institute of Technology and tok Business Administration, Majoring in Accounting. Theresa received her CPA, CA in 2006. Currently, she holds a Membership Chair of the Rottweiler Club of Canada and is a Volunteer Captain at Fort Edmonton Park. Her past volunteer work includes, Pet Therapy Volunteer with the Pet Therapy Society of Northern Alberta and a Treasurer for the University of Alberta Ski Club. In her spare time, Theresa competes in the PSA (Protection Sports Association), which means she trains her two Rottweilers in self-defence. She also trains and competes in obedience; scent detection and weight pulling with her two dogs. When not spending time with her dogs, Anya and Maddie (which isn't often), Theresa enjoys gardening and hanging out at Fort Edmonton Park.
Theresa has been skydiving and bungee jumping on the Gold Coast of Australia, despite a fear of heights. She has also been white water rafting in Australia and Switzerland, as well as snorkelling in various locations despite a fear of water and not being able to swim well. She loves to travel and has backpacked through Australia by herself for 7 weeks, and has also been to various parts of Europe, Mexico, Dominican Republic, and Jamaica.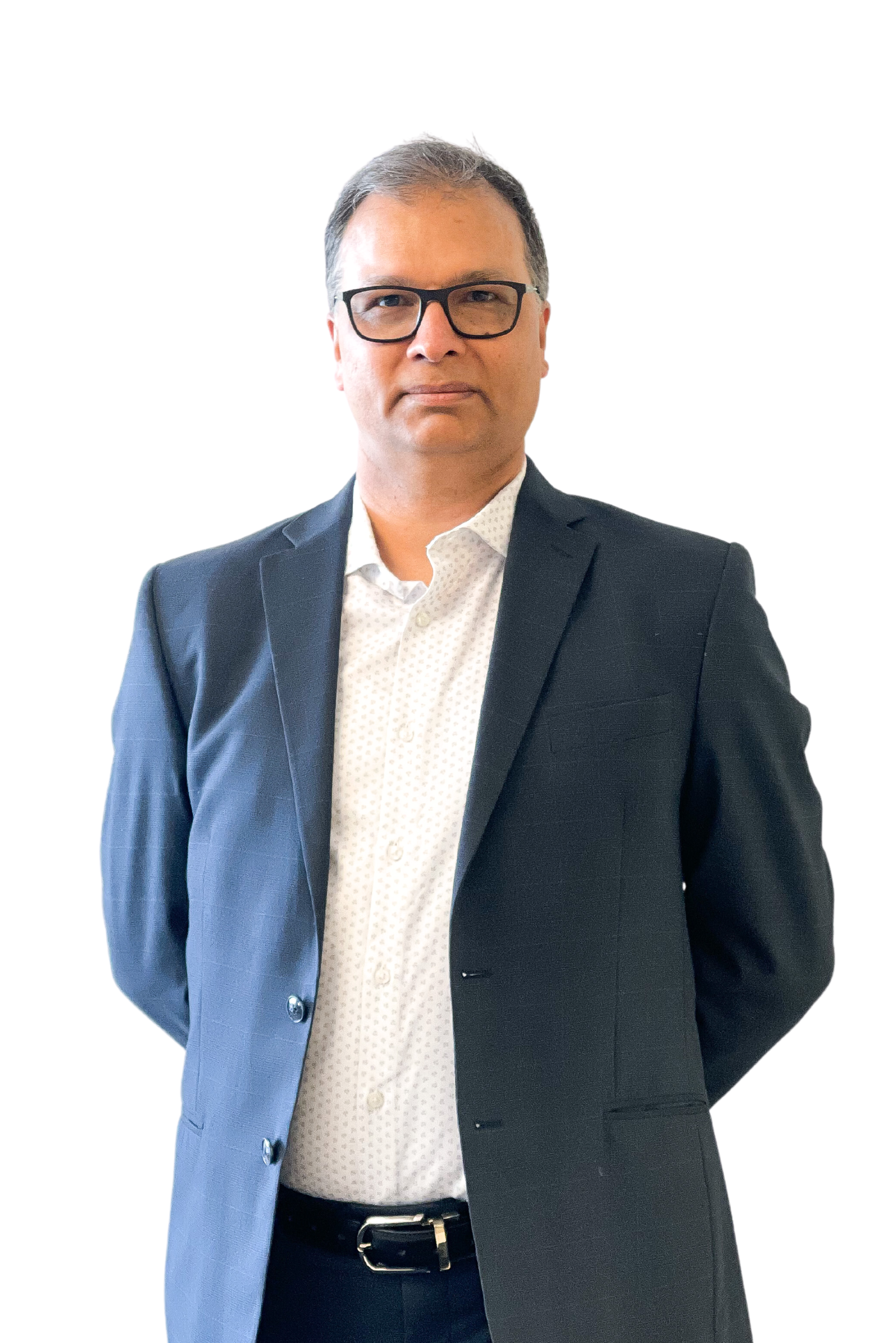 Having evaded a career in public accounting for a long time, Atee finally switched careers a decade ago – hopefully for the last time – and ended up being a designated accountant in 2015. With a BCom, an MBA and a CPA under his belt, he has spent most of his career in accounting, financial consulting, tax auditing, public administration, and public accounting. Being a great proponent of the Kaizen philosophy, Atee believes in optimizing processes and business practices, while utilizing available resources, in order to allow organizations to perform at their best.
In his spare time, he volunteers with a variety of non-profits in the areas of accounting, income tax filing, and interpretation/translation for newcomers in multiple languages. Some of the more prominent organizations he has volunteered within the recent past are the Rotary Club of Edmonton (Treasurer), Edmonton Immigrant Services Association (Translator), Edmonton Public Schools Board (Interpreter), and CPA Canada (Financial Literacy).
Atee enjoys the outdoors and tries to make the most of the short Canadian summers by hiking, camping, and backyard gardening. Some of the more daring challenges he is looking forward to are skydiving, bungee jumping, scuba diving, white water rafting, and backcountry camping.
Atee loves to spend time with his family. His wife of 22 years, Ambreen, has been part and parcel of most of his professional career and has supported him in all the thick and thins of life. Together, they have put in their best efforts in bringing up their only child Saif, who is currently in high school and are looking forward to a promising career of his choice and a fulfilling life.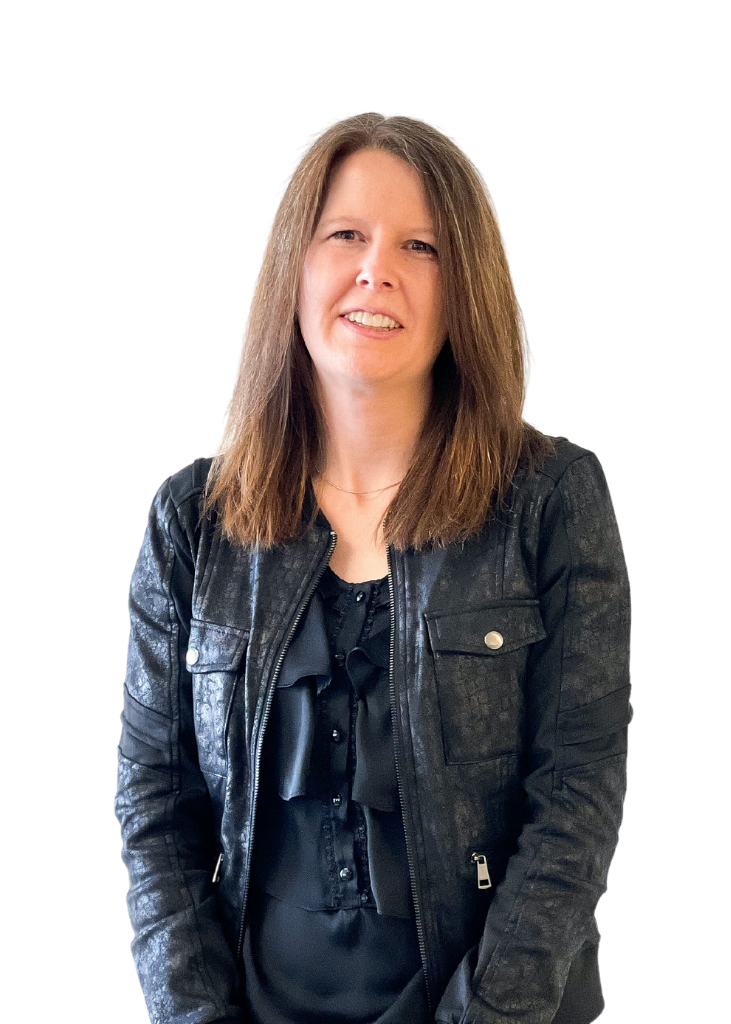 Gabrielle grew up in rural Saskatchewan and made the four-hour trek west to attend the University of Alberta. She holds a Bachelor of Commerce degree and is a member of the Chartered Professional Accountants of Alberta. Gabrielle has worked in public practice, with a publicly traded company, with several start-ups, in the public sector, and in the not-for-profit sector.
For fun, Gabrielle likes to hang out with her kids and husband, play piano, go on epic camping road trips,
and eat chocolate!
Giving back is important and Gabrielle has held various volunteer roles over the years. Currently, she is
the treasurer for the fundraising society of her daughter's school plays piano at her church, and is part
of a pastor support group.